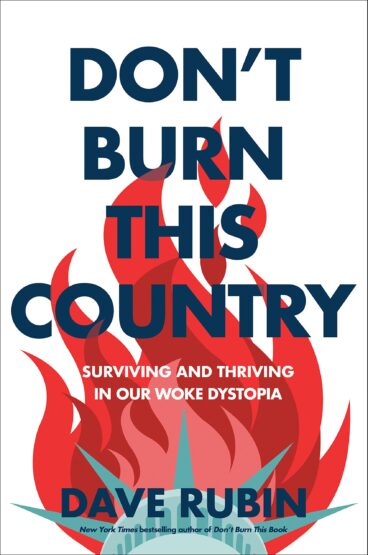 A guide for anyone who wants to revive the American dream while the woke mob tries to burn down the country. You don't have to be a conspiracy theorist to see that something dark is happening in America. Just look around: Massive corporations monitor our every move. The Thought Police stand ready to cancel any who dare think for themselves. Brainwashed activists openly attack the American experiment. The dystopian future we've been warned of is here. Dave Rubin has been on the front lines of the culture wars for years. Now, he offers tactics you can use to protect yourself from today's authoritarian rule—from resisting the grip of Big Tech to staying sane in a post-truth world...
Publisher: Sentinel (April 12, 2022)  Pages: 240 pages  ISBN-10: 0593332148  ISBN-13: 978-0593332146  ASIN: B09985R8W7
Click on the image to read the book
Dave Rubin is an author, comedian, and TV personality best known for his political commentary. He is the host of The Rubin Report, a top-ranking talk show recognized as one of the most influential spaces for candid conversations about complex issues and current events. Dave is known for his iconoclastic and honest approach to big ideas and his unwavering support for free speech. Rubin began his career as a stand up comedian and continues to perform throughout the United States utilizing his voice to highlight the absurdities of the country's increasingly polarized political landscape. He accompanied Jordan Peterson on an international speaking tour where they addressed hundreds of thousands of people across three continents. In an effort to combat big tech censorship, Rubin founded Locals.com, a subscription based digital platform that empowers creators to be independent by giving them control over their content and data. Dave's first book, Don't Burn This Book: Thinking for Yourself in an Age of Unreason, is a New York Times Best Seller. His second book, Don't Burn This Country: Surviving and Thriving in Our Woke Dystopia, is due for release by Penguin Random House on April 12, 2022.
---
Tags: Dave Rubin, Megyn Kelly, Publisher Sentinel